DIVINIA ULTRA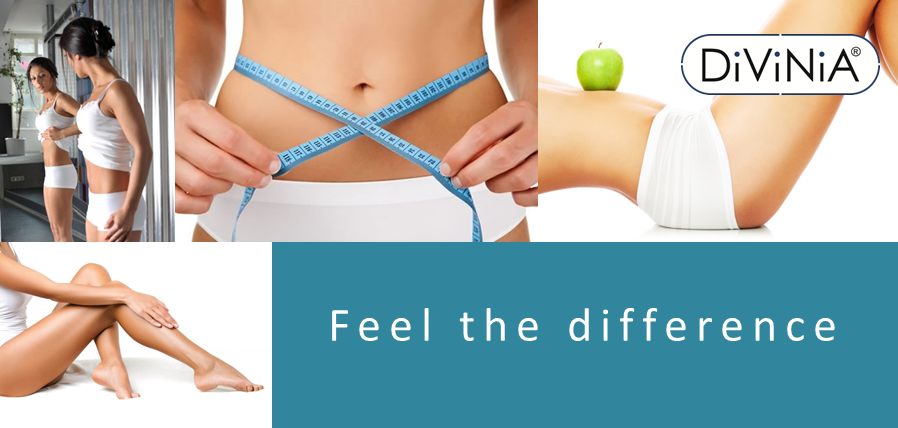 What
With the «DiViNiA Ultra eLipolyse» it is possible to bring the body back into the ideal state. The device causes the body to reduce the fat deposits itself and at the same time produces metabolic enzymes. This revolution in medical cosmetics, based on neuromuscular stimulation, paired with the legally protected «Piezo3 ultrasound», enables study-proven results for the first time.
How
Technical intelligence through HFT®  und  HRS® & Piezo3®  technology.



Das DiViNiA®-system helps to open up the fat cells in the body, empty the fat cells and then reduce the fat cells by size, which leads to a reduction in weight and volume.
Why
because it's more effective than sport
because it has no side effect
because it supports the regression of cellulite
because the muscles are built up permanently wird
because the fat is broken down permanently
because it strengthens the skin and connective tissue
because it doesn't require surgery
because it eliminates pain
because it has been dermatologically and medically tested
because the success is immediately visible after the first session
Where
Stomach
Po
Hips
Breeches
Back
Shoulders
Arms
Pelvic floor
Face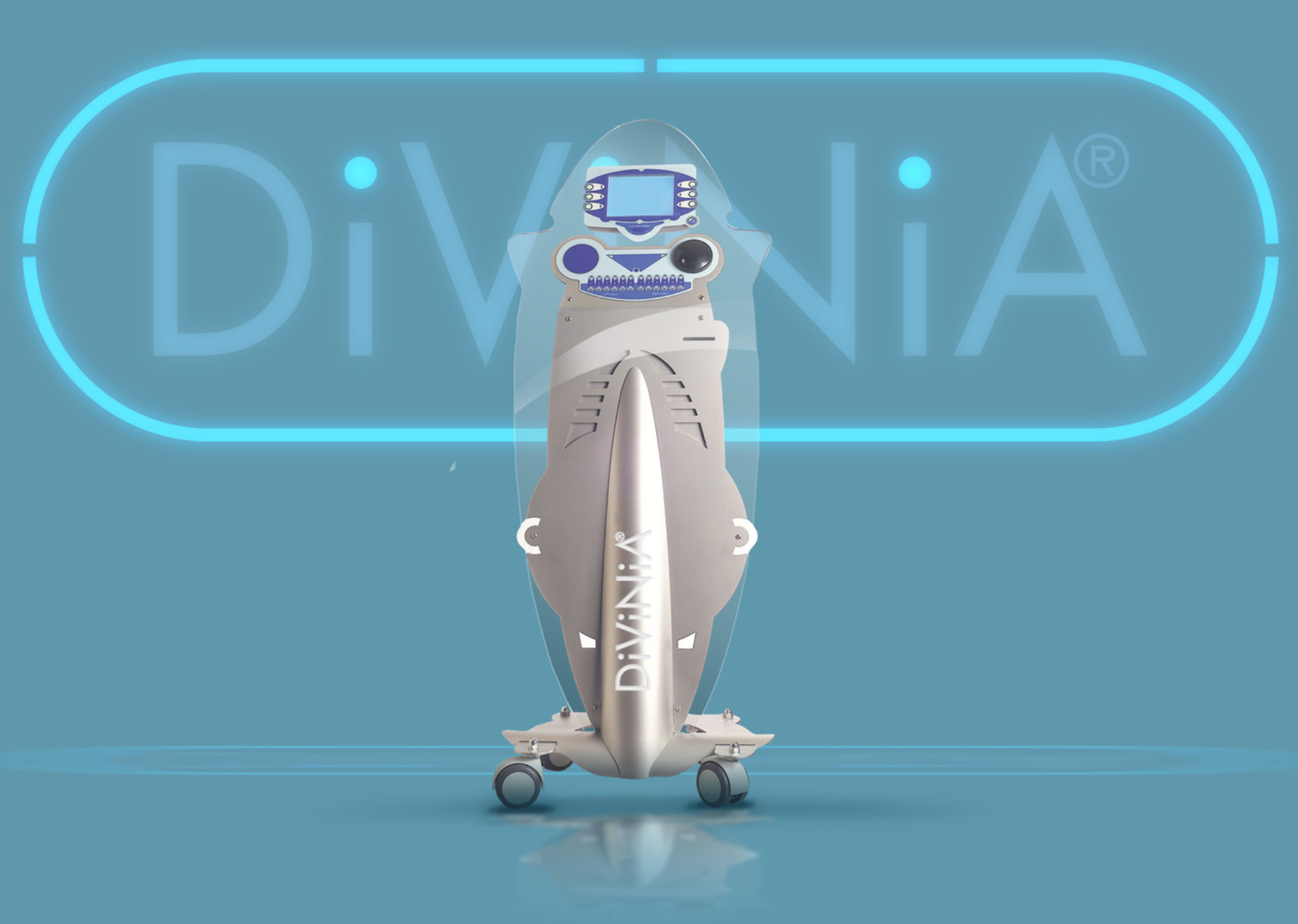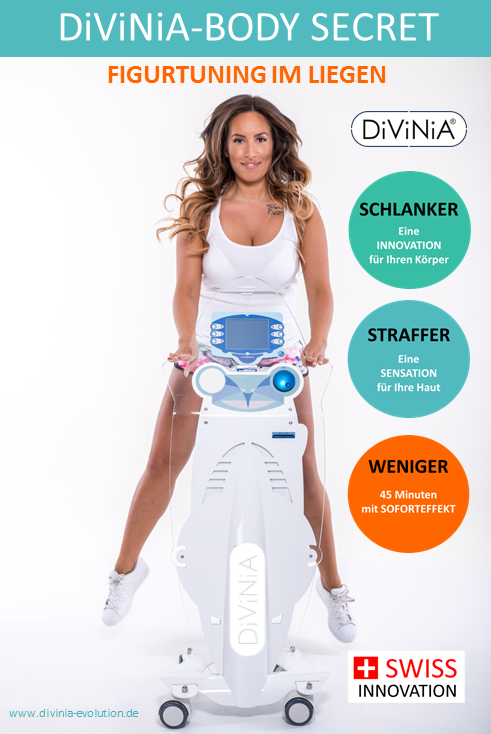 Results
For most users, a punctual reduction in circumference of 2 to 4 cm can be measured after the first application. This reduces weight and volume, tightens tissue, builds up muscles and permanently regresses cellulite.
Complications and side effects
The treatment should not cause any pain and only a slight tingling sensation can be felt. The treatment is carried out without any side effects.
Contraindications
Pacemaker
Fresh heart attack
Acute thrombosis
Acute stroke
Pregnancy
Epilepsy
Inflammatory edema
Good to know
It is advisable do not eat for 90 minutes before and after treatment and to drink 2 liters of water throughout the day on the day of the treatment. Even after the treatment you should watch your diet for 24 hours to get the best possible results
Further information on the system will be provided by our Neuro-Meditec AG, Switzerland -certified studio or under the following link: www.divinia-evolution.de