Aesthe Premium Kosmetik Abo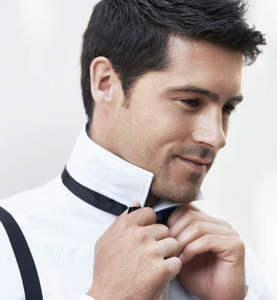 Do you know the #1 secret to youthful, firm and healthy looks?No … it's not this magic cream or that wonder lotion. It's definitely not the Botox injections (which steal your mimics and destroy the fascia underneath your skin so eventually you'll look much older without it). Nor is it spending thousands of Francs on the newest cosmetics fad…
The #1 secret is not often shared.
Because frankly, it doesn't make the industry a lot of money.
We've developed a unique and exclusive monthly treatments and products package for the whole year.
Our clients tell us that this is the perfect balance of investment and results which is achievable even for the busiest professional woman like you.
Why
After years of experience and cooperation and learning curve with dermatologists and cosmetics developers, we've learned the #1 secret to looking your best is:
Regular care. That's it!
We also know that for busy professional like you, it's not always easy to find the time for regular treatments.
We've combined treatments to design the most effective and powerful monthly treatment plan.
Results
Firmer body – through the hot stone or detox massages to stimulate your lymphatic system to boost metabolism and collagen production
Younger looking and healthy skin – with the combined facial treatments removing the old skin layers, deep cleansing to treat the pores and remove impurities and stimulating circulation and collagen boost with providing nourishment serum treatments depending on season and your skin needs.
Wellbeing and relaxation – the hot stone or detox massage helping you manage the everyday stress – which with regular treatments also shows on the quality and health of your skin.
Looking always fresh and well kept – regular eyebrows forming, even toned, clean and healthy skin plus expert business make up tips – details, which matter and using the modern science to save you time.
For whom
Busy professionals who need to maximise their precious time investment and look well with minimum effort
You get
1 x detailed skin analysis & progress follow up throughout the year (worth CHF50)
Personalised business make up tips (worth CHF50)
Premium Evenswiss product package for the whole year (worth CHF 580)
6 x Firming & cleansing facials plus eyebrow shaping (worth CHF 1,800)
6 x Detox or anti-stress hot stone massage (worth CHF 900)
VIP priority booking – get first choice on dates to suit you
2 treatments out of the 12 are transferrable (if something urgent comes up and you can't' make your treatment, use it to treat friends or family instead)
Total Value CHF 3.380 for the year
First 30 customers pay just 1.599 CH – over 50% early bird discount
That is just 133 CH per month
and decide on the full annual package after your test treatment
Limited Introductory price 50% off – 149 francs*
*for the first 30 customers